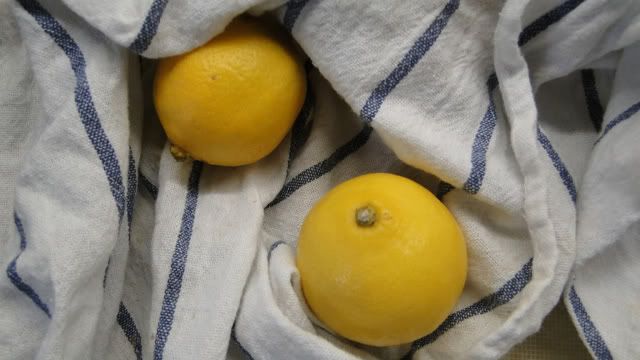 Summer has finally arrived in Munich. Yes, I am aware that it is the end of August, but I don't mind. It is sunny! And hot! And summer! And trust me when I say that I am taking full advantage of the weather.

By taking advantage I mean making lemonade, mixing cocktails, eating ice cream and going barefoot. All except the latter have been most rewarding. As much as I swoon over nice footwear my feet have always been happiest bare. This I attribute to the fact that when I first learned to walk I walked on my toes. This only became more extreme with years of dance. I have never been great at walking flat foot and only with bare feet I find the perfect angle to arch my toes.

When the hot weather arrived I got busy making lemonade. I made lemonade with raspberries. I made lemonade with basil. I made it with rosemary and I made it with fresh ginger. I then made with rosemary and fresh ginger and learned how to make a glass taste like summer. Last week I filled a jar with this rosemary, lemon, and ginger nectar and set off to the park. To take full advantage of this late blooming heat, I sat in the sun while my lemonade sat in the shade. With bare feet I hopped over to take a sip. I took a hug sip, but only after I had first stepped on a wasp. The wasp's stinger was nestled in the middle of my foot. I, surprisingly, calmly pulled it out, crushed it with a shoe (and then a book just for good measure), sat down and drank some lemonade. As I finished it sip by sip my foot became sore and slightly larger. However, as long as I was drinking the lemonade I did not feel the pain; I only tasted the magic that is rosemary and ginger.



Rosemary and Ginger Lemonade





serves one





Ingredients



1 1/2 cups water
2-4 tbsp agave syrup according to desired sweetness
1-2 sprigs of fresh rosemary
juice of 1 lemon
1 tsp grated ginger
1/4 - 1/2 a lemon thinly sliced
ice to serve



In a small saucepan bring the water and agave syrup to a boil until the syrup dissolves and the water is all one colour. Boil for 10 minutes and then remove from heat. Add the rosemary leaves (stems discarded), cover the pot and let seep for about 10 minutes. With a sieve, strain the syrup and discard any leaves. Let cool completely.





Once the rosemary syrup is room temperature mix it with the grated ginger and lemon juice. Serve with lemon slices and ice.





Guten!