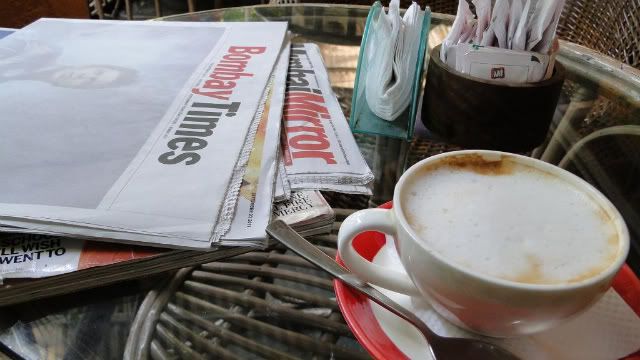 Hello! From India! From Bombay!

The weather is hot and the food is spicy. The city has welcomed me warmly and already I am quickly learning how to read the taxi meters and how to walk through several lanes of traffic. I am also learning to drink more tea instead of coffee (although the top photo does prove that an afternoon coffee is harder for me to pass up than a morning one) and where all of the richest Bollywood stars live.

Although I will be without a kitchen for the next few months, I have a few recipes that I have saved from my last couple of weeks in Germany that I would like to share. I also have a Swiss Army knife and a fruit and vegetable market addiction so there could be some visual evidence of what kind of food adventures come out of my kitchen-less room. So while I am in this Indian metropolis do expect more photos alongside documentation of new tastes and adventures, plus a few old favourite recipes that I have packed along.


Read more...