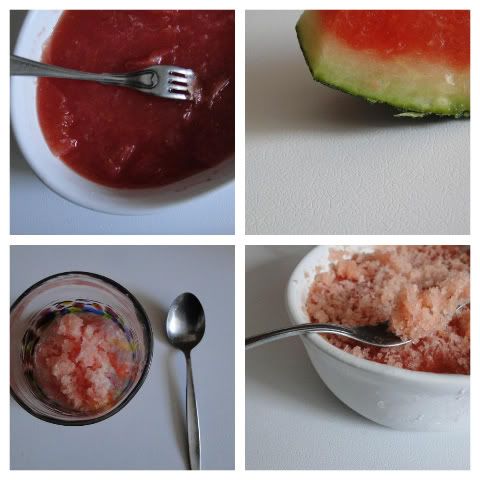 The sunlight is already a bit more golden and apples are beginning to dominate the fruit section at the market. However, I am not ready to let go of summer just yet. I simply have not indulged enough in its produce. I may have taken full advantage of strawberry season, but I only just bought watermelon for the first time last week. I haven't even had a chance yet to make my favourite watermelon salad. Plus, I have only had peaches sauteed with fresh mint and served with vanilla ice cream once this year. I also have half a bottle of Pimm's patiently waiting on top of my fridge for me to bring home the next round of fresh mint, cucumbers and strawberries. It also prefers if I drink it outside. Clearly I have a lot more eating to do before it becomes fall.

As August turns into September, I always become greedy. I am tempted to buy more fresh fruit and vegetables than I can eat. Summer produce spoils us. It arrives by car instead of by plane. Tomatoes taste like tomatoes and the fruit in your fruit bowl actually smells like fruit. I mean, can you really imagine going back to an imported tomato after having indulged in your local tomato season? This time of year my dad eats tomatoes like apples. Everything just tastes that good.

So before apples totally dominate my local market I am rushing to enjoy the rest of summer's bounty. This watermelon granita resulted from this rush, but I assure you that this is something to eat slowly. "What is so good about flavoured ice?" you might ask. Well, exactly that. If you eat it too fast your head feels it is cracking down the middle and is about to part, but if you eat it slowly the ice melts on your tongue leaving you with the intense flavour of watermelon dotted with hints of lime zest. Yes, I am eating some right now while I write this. And, no, this is not my first serving this evening.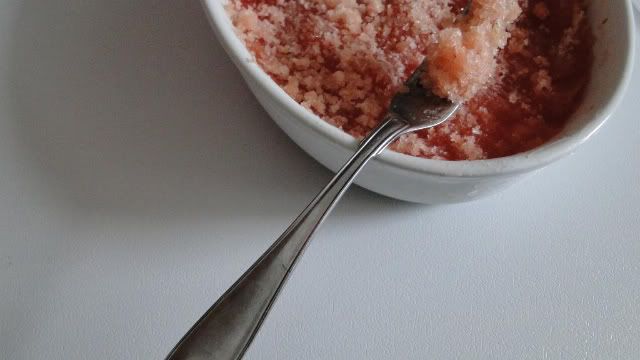 Watermelon Granita





Ingredients



1 kg watermelon
4 tbsp water
4 tbsp agave syrup
zest of half a lime

In a blender or a food processor whirl the watermelon until completely smooth. Pour the watermelon juice into a baking dish through a strainer, catching any seeds or pulp. It is best to use a shallow baking dish as this will decrease the amount of time required for freezing. Add the water, agave syrup and lime zest to the watermelon juice and stir well. Cover with plastic wrap and freeze.

Check after about an hour to see if ice crystals have formed and then use a fork to scrape and stir around the ice crystals. Do this every forty minutes to an hour until frozen, about three to four hours.

Once completely frozen, use a fork to scrape the granita so that icy flakes form. Spoon into a bowl or a glass and serve immediately.



Guten!