>> Saturday, January 28, 2012 –  walls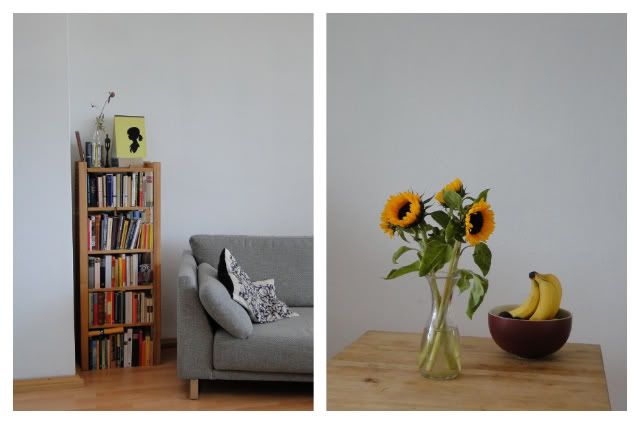 Before moving from Gothenburg to Munich my charming friend Cecilia made me promise to update my blog regularly. It should function as a visual account of what I have been cooking and what distractions I found along the way. She also made me promise to include images of my new apartment as it went from being overrun with boxes and piles of loose nails to being cozy and worn-in. Now that I have only a few days left in India Munich and my apartment are certainly on my mind.

While studying art history I took a course with Professor Amelia Jones on visual representations of identity. One day between discussing intertextuality, temporality and shifting pronouns the relationship between homes and identity came up - decoration and renovation to be precise. To my surprise (and delight), Professor Jones admitted that despite the flimsy correlation between the two (a definite "we are what we buy"), she simply could not get enough of home interior television shows. From this moment on I have felt slightly better about being obsessed with pictures of interiors and closets knowing that an academic I admire cannot resist them either (and I certainly am obsessed).

So as I pack up my luggage and experiences from the past four months I thought that I would show you (and remind myself of) the cozy home that I will be returning to. And with a few pictures, of course.