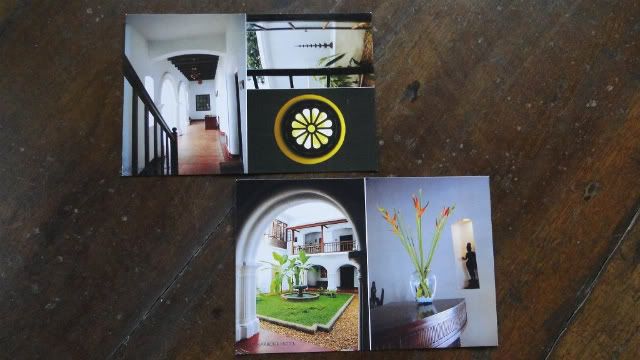 Kerala sure knows how to make a gal like me blush.

This skinny state has been one of my favourite destinations in India so far. It taught me to add cardamom to pineapple juice and that mustard seeds sauteed in coconut oil is a delicious garnish for almost any dish. It showed me how tea is made and what cardamom, vanilla and cinnamon look like when they are still plants. It fulfilled my dream of sleeping on a houseboat and then it let me cool off by swimming in its rivers. Oh yes, Kerala sets the bar pretty high.

On top of all that, it has my favourite hotel in India, the Old Harbour Hotel. Yoga in the morning on the rooftop and live music in the evening by the pool. Plus, it even has complimentary postcards in the rooms and y'all know by now how I feel about postcards.