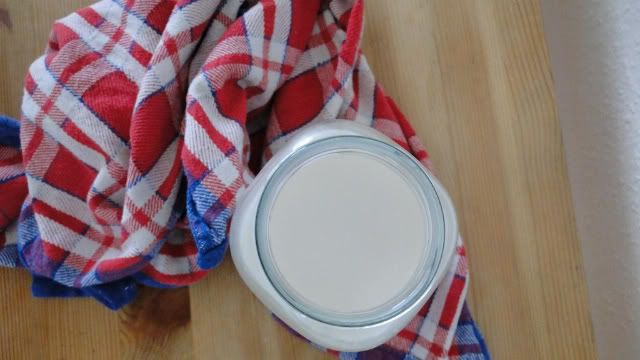 It is almost too easy.

You can use any kind of nut. You can also use seeds. You can add a pinch of salt or perhaps some vanilla, but you really don't need to. Almonds are my favourite for nut milk - just the flavour of the almonds and nothing else. I like to drown my granola in it, or use it in buckwheat pancakes and cakes. I particularly like it in a smoothie with a frozen banana, a couple of Medjool dates and some cacao.

Although my mother is allergic to cow's milk (I always says that she is lactose intolerant and she always reminds me that she is in fact allergic), I have been lucky. I have no problem with it and it keeps my coffee company every morning. That said, if you drink nut milk for the taste (like I do), or if you drink it because it likes your body much more than dairy does, homemade is the way to go.

I usually make small batches as fresh nut milk keeps in the fridge for only 3 (and my fridge always has cow's milk and sometimes goat's milk so the almond milk has a little bit of competition). Just the double the recipe if you wish.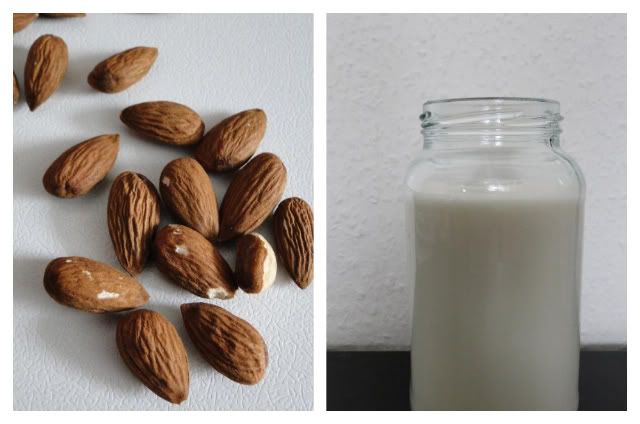 Almond Milk





makes 2 cups





Ingredients



1/2 cup almonds
2 cups water



Soak the almonds (or nut of your choice) in water overnight. In the morning, drain and rinse. If you wish, peel the almonds (this will make them easier to digest and even healthier; however, it is quite time consuming).





In a blender or with a hand blender, blend together the almonds with 2 cups of water. Line a pitcher with a cheesecloth, a sieve, or a nut-milk bag (you can even use pantyhose!) and then pour the nut milk into the pitcher. Squeeze the cloth so that all the milk falls into the pitcher. Transfer to a bottle and store in the fridge for up to 3 days.





With the leftover almond pulp, use it instead of flour the next time you bake. You can use it to make

crackers

or even

hummus

. Store it in the fridge (for about a week) or in the freezer (for a few months).





Guten!