My love affair with making breakfast goes on and on and on, so I thought that I would again share my breakfasts from last week. Weekends are usually when pancakes and dishes for two make their appearance as I have someone special to share breakfast with (other than books). Weekdays are for healthy smoothies (and chocolate shakes) and making things from scratch.

These pictures make it hard for me to believe that I did a cleanse that week (minus the weekend, of course). I am now convinced that detoxing can be delicious as long as one has lots of fresh fruit, a blender, and some creativity in the kitchen.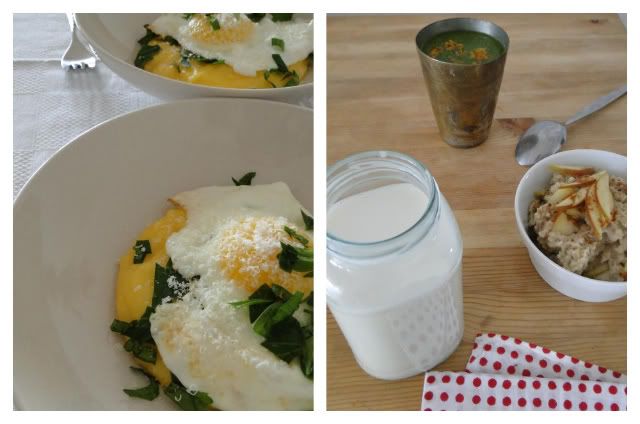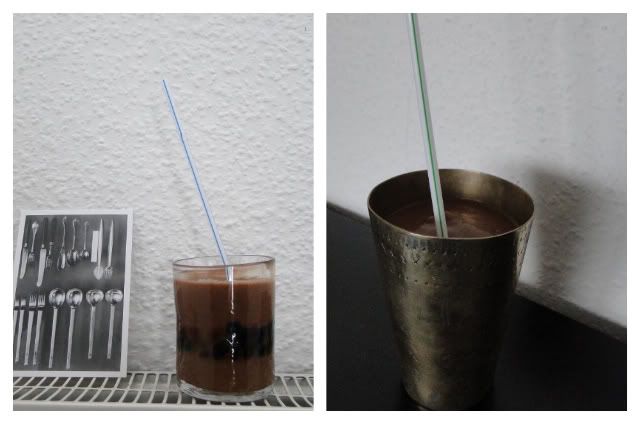 A week of breakfast II
a bowl of oranges and pomegranate seeds


white grapefruit, blood orange, toasted pumpkin seeds, parsley and ginger-bay-lime syrup
a fried egg on polenta with parsley and parmesan


oatmeal with cinnamon, apple and homemade almond milk
a green smoothie with bee pollen
chocolate breakfast milkshakes with avocado, banana and cacao

rice cakes with homemade sunflower seed butter

lemon-yogurt pancakes with cardamom




Guten!