Spring here in Munich has been dramatically fluctuating between autumn chills and summer heat. Naturally, my breakfasts as of late have followed suit and have gone from fruit salads to French toast and from asparagus to millet. And although to me a poached egg represents breakfast perfection, my sweet tooth has been making an appearance lately at the first meal of the day.
chocolate chia pudding with cashew milk & strawberries
French toast made from homemade sourdough with maple syrup and raspberries
walnut, chocolate and butter bread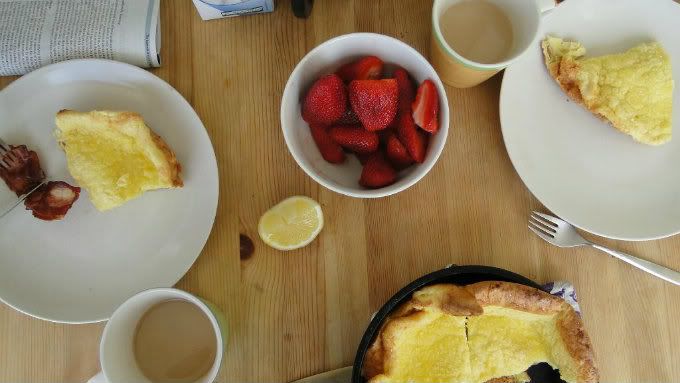 homemade sourdough
roasted asparagus with a poached egg and
parmesan
millet, dried figs and hazelnuts
a fruit salad of apple, kiwi, raspberries and fresh mint
Dutch baby pancake with lemon juice, strawberries, icing sugar and a side of bacon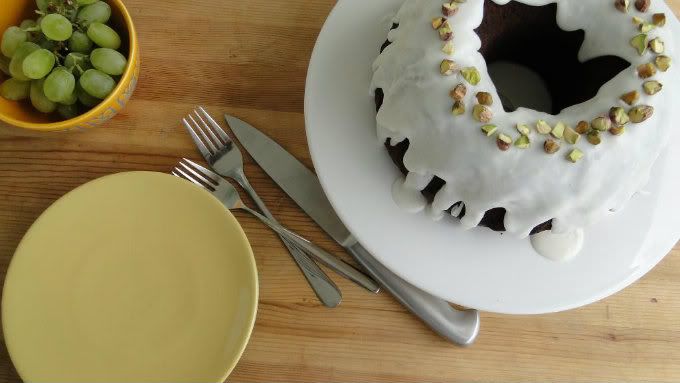 And a pistachio lemon pound cake.
It was my birthday last week and birthdays are certainly the best excuse that I know of to eat cake for breakfast. Since that opportunity only comes once a year I took full advantage by baking a lemon pistachio pound cake the day before and icing it the morning of. It had a few healthy intentions sneaking into its batter as I used olive oil instead of butter and spelt flour. It also had lots of lemon zest and juice and chopped pistachios. The icing I made with confectioners sugar, coconut milk and lemon zest.
When you wake up to cake on your birthday it is easy to forget that birthdays are supposed to mark growing older. I am usually too distracted by the food to think about age.
Other than food, birthdays are of course about celebrating and next week I'll be doing exactly that by heading down to the Amalfi Coast. My thesis is due the day I depart for Naples so it will be a celebratory week indeed. I imagine that it will be a trip filled with limoncello, pizza, and frantic runs through fields of lemon trees. I can't wait. I'll try to say hello before leaving, perhaps with a recipe or some more breakfast inspiration, but if the time escapes me expect lemons to invade this blog very soon.
Happy weekend.