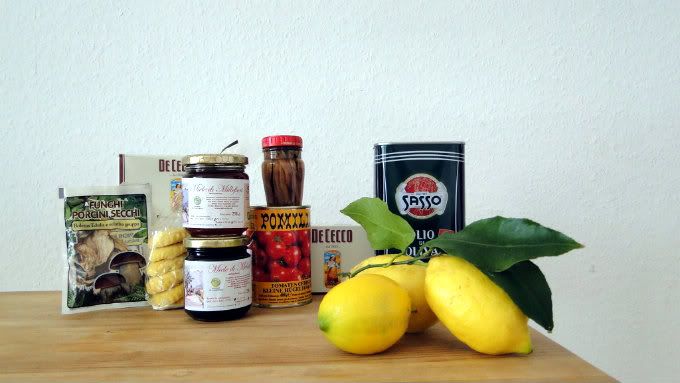 Just over a month ago I was in Napoli eating margarita pizza at Da Michele. Just a few minutes ago I finished eating a plate of homemade ravioli stuffed with pear and pecornio romano and dressed with browned butter and sage. And in a handful of hours I will be in a classroom learning how to count and, once I've mastered my numbers, how to say my phone number in Italian. Between counting and the phone number my Italian class will take a break for a two hour lunch at an Italian restaurant, obviously.
I guess it is a love affair, but it is a love affair that took a very long time to develop. It took a few trips to Italy. The first few trips I had many terrible, terrible meals and then on my third time to Rome a waiter twirled my plate of cacio e pepe with a spoon at the table at Felice a Testaccio and thus transformed a pile of spaghetti and some cheese into what is best described as heaven. With just the twirl of a spoon, I finally began to lust after Italy. The lust turned to love because of a trip to India. It is just like Joni Mitchell sang. I didn't know just how much I loved pasta, I really mean love, until I was eating curry everyday. On the plane from Mumbai to Munich I made a list of all of the pasta dishes I was going to make once I was back in my kitchen: penne puttanesca, cacio e peppe, spaghetti aglio olio e peperoncino, pasta con pesto (okay I admit, sun-dried tomato pesto just because I am not usually too traditional in my cooking), pappardelle with duck ragu, sweet potato gnocchi with browned butter and sage, sweet potato and mascarpone ravioli, gnocchi with mango, blue cheese and bacon . . .
So I really like pasta which basically means that I have a big food crush on Italy. This food crush is so big that I am learning Italian. I might still be learning how to count, but I assure you that my knowledge of food related vocabulary is already quite impressive. The souvenirs I brought back from my trip to Naples and my appetite for pasta are the only flashcards I really need to learn this language.
Souvenirs from Napoli & the Amalfi Coast
dried porcini mushrooms, canned cherry tomatoes, honey, anchovies, penne and spaghetti made from kamut flour, lemons from the Amafli Coast, lemon biscuits and virgin olive oil (which is better for cooking at a high heat than extra virgin olive oil, but is so incredibly hard to find in Germany)