>> Sunday, December 16, 2012 –  recipe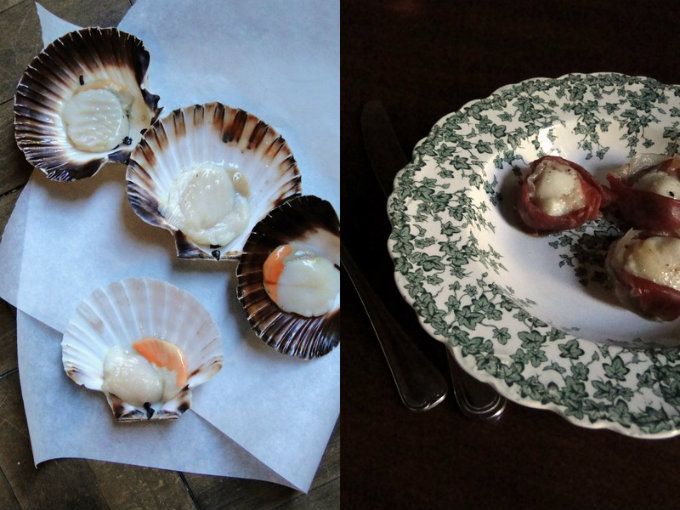 Venice has the reputation of being the world's most beautiful city. It is also said to be the world's most romantic. So when I arrived I, of course, expected beauty and romance and I found both at Rialto Market. When I arrived in October the market serenaded me with zucchini blossoms and white peaches. By late November its tune had changed to fresh porcini and quince. And no matter the month nor the season, Rialto never failed to woo me with prosciutto and scallops.
I've always had a funny relationship with pork. For a long time I could only eat it if I lied to myself and said it wasn't pork. Pork is pretty identifiable; however, for years I wouldn't eat it or only eat if I or someone else could convince me that it was chicken or beef. Pork sausages? No, they are definitely chicken sausages. Pork roast? No, of course not. It is obviously beef.
Everyone has their quirks when it comes to food and pork was certainly mine. It continues to be, although I have gotten over having to lie to myself that I am eating a meat other than pork.
After my first year of university, I spent the summer teaching art at a summer camp in Spain. My job interview went gloriously well until the issue of food came up. "Are there any foods you don't like," the woman interviewing me asked. "Pork," I said. "What do you mean by pork? We'll be serving pork three times a day!" It was the trickiest question in the interview. Forget long-term career goals, or personality weaknesses, I was stumped on a question about pork. "Well," I hesitated. "I wouldn't cook it at home, but I would eat it if it was served to me." Obviously my answer was convincing enough as I did get the job. I was also forced to further acknowledge my eccentricity about pork and while I was surrounded by chorizo nonetheless.
I know what you are thinking. Either you are a vegetarian and are skipping this whole post, or you are thinking that I - someone who likes food enough to write about it and photograph it - have been missing out on chorizo and prosciutto, pork sausages and bacon. Well I haven't. It just comes down to psychology and how we can convince ourselves of the strangest things. However, what I said at the interview was the truth for years and years.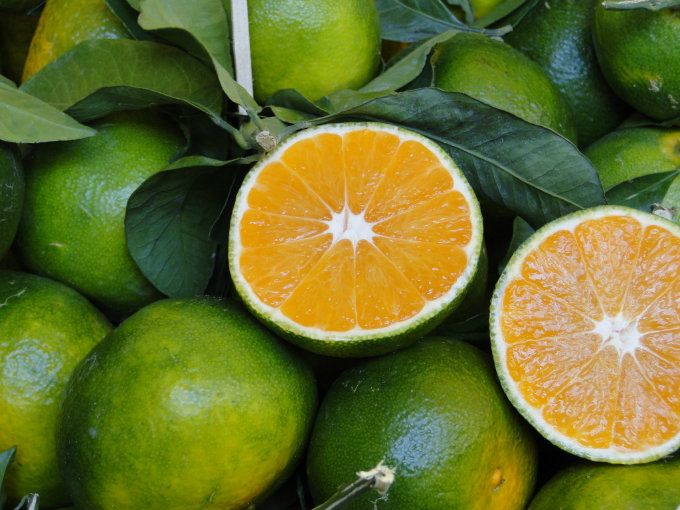 This is where the "until" part comes in. I ate prosciutto for years when it was served to me, but never did I buy it myself. It was the equivalent of smoking someone else's cigarettes and not buying your own. I was a social prosciutto eater and then I started to buy cheese from Casa del Parmigiano in Venice. Founded in 1936, this cheese shop charmed me just as much as the Rialto Fish Market. Next to the tidy displays of cheese and fresh pasta (it is one of the few places in Venice to carry fresh pasta) is a whole shelf of prosciutto. There is grocery store prosciutto and then there is prosciutto from Casa del Parmigiano that with each order is sliced freshly with precision and passion. The goat cheese and smoked scamorza instantly transformed me into a regular. The prosciutto transformed me into a love-crazy regular.
Before overcoming my hang-up about pork, I often paired scallops with mango. Although this is a pretty addictive combination, it isn't quite as classic as prosciutto and scallops. By roasting the scallops wrapped in prosciutto, the prosciutto crisps up and lends both a salty and crispy flavour to the sweetness of the scallops. You can make these as a little taste sensation and serve them as an appetizer, or roast a few more and pair them with a salad (with bitter radicchio perhaps) as a main.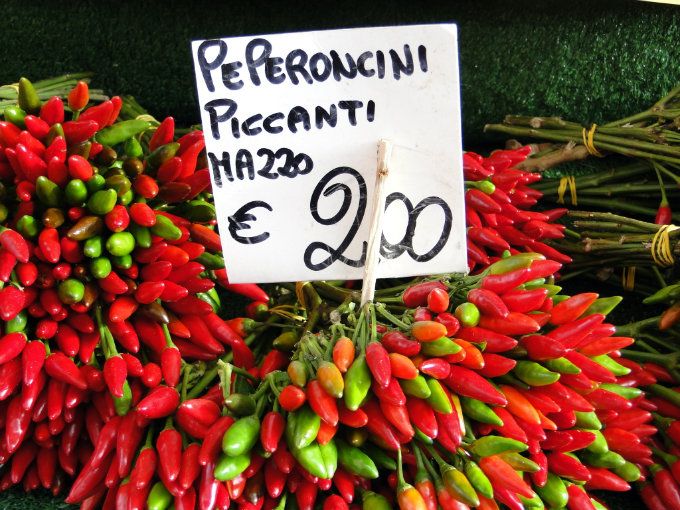 There is still so much I want to tell you about Venice. I want to tell you about the rose petal jam made by Armenian monks on the island of San Lazzaro degli Armeni. I want to tell you about the city's cicchetti and the grilled radicchio that alone has me ready to fork out the cash to buy a grill or a train ticket back. I want to tell you about the pastries I ate for breakfast and how perfect the coffee was at my neighbourhood bar. I want to tell you about spritz cynar - an alcohol made from artichokes - and how I fell in love with prosecco (especially the only nearly bubbly kind). Yes, I want to tell you a lot, but for now I hope that these prosciutto wrapped scallops will be enough.
As I write this I am back in landlocked Munich; however, just before my suitcase and I boarded the train I visited Rialto Market one last time and made these prosciutto wrapped scallops. Again. It was the third time in a few weeks and it was my parting meal. Once I find scallops in Munich that don't seem totally sad compared to the ones Venice gave me I'll surely make these again. And again. They are an impressive appetizer for friends and a simple, yet classy meal for one. Holiday fare anyone?
Once again this isn't so much a recipe. The name alone - prosciutto wrapped scallops - practically instructs you how to make them. You could add some herbs or chili or a drizzle of balsamic vinegar if you like; however, when you are lucky enough to have fresh scallops from Rialto Market and prosicutto from Casa del Parmiginao I can assure you that those two ingredients plus a little olive oil and salt and pepper are all that you could ever need.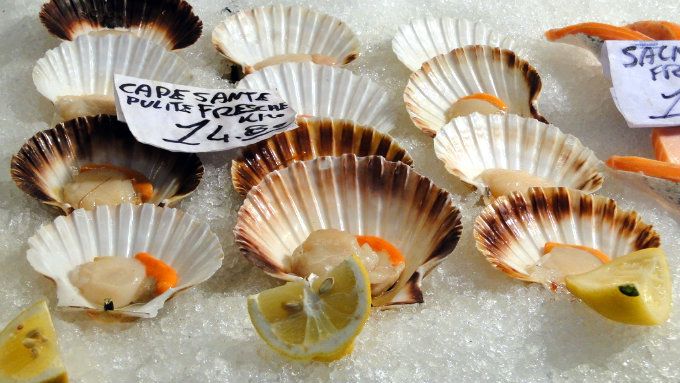 Prosciutto Wrapped Scallops
If you are serving this as an appetizer, aim for 2-3 scallops per person and 5-7 as a main.
Preheat the oven to 350F / 180 C/ gas mark 4.
Wash scallops and pat dry. Rub both sides with olive oil and season generously with salt and pepper.
Fold a slice of prosciutto in half, lengthwise, and wrap around each scallop.
Place the scallops on a cookie sheet with parchment paper or in a baking dish and roast for 15 minutes. The prosciutto should be crispy and the scallops opaque and firm to the touch. Serve immediately.
Guten!