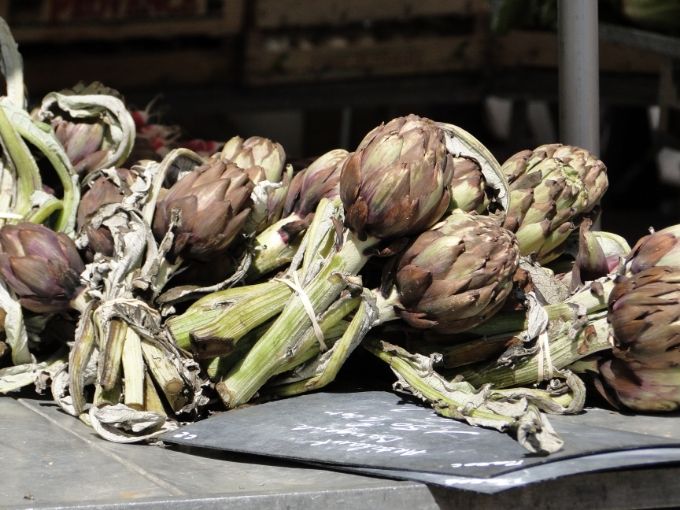 Last week I snuck off to France, to Provence.
Although I lived in the South of France for nearly a year a long time ago, Provence is one region that I had never been to. It was too early for blooming fields of lavender and dramatic Bollywood inspired runs through them (my stepmom says that all Bollywood films have a scene of a woman running through a mustard field, her hair the object of the wind's desire, but her face ruffled because of heartbreak), but the amount of artichokes more than satisfied my craving for beautiful plants that happen to be both edible and purple. I was still able to stock up on some lavender honey though, that and enough inspiration to certainly want to make plans to go back.
I promise to tell you more soon, but for now I'm just popping in. I'll be back with both tales of la belle ville en Provence as well as two simple recipes, one vegan and one not, for hollandaise sauce just in time for Spargel season. In other words, spring has finally reached Germany.