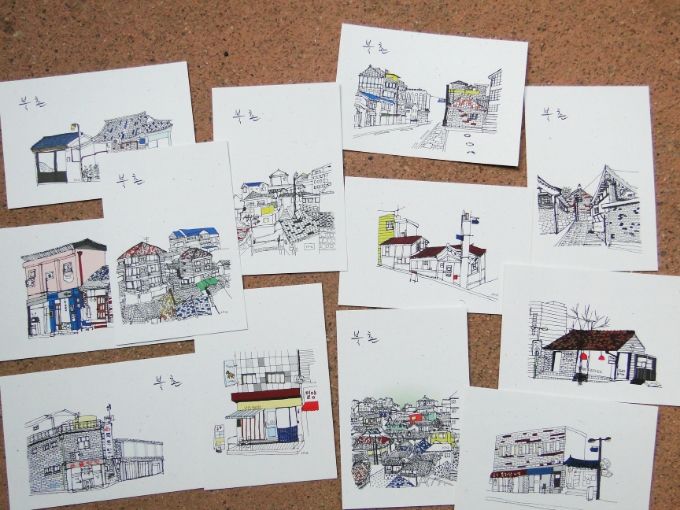 After my adventures down south, I'm back in Seoul. My first time here just wasn't enough. The city has a thing for French pastries and smart stationary, which means that I have a thing for this city.
And although Korea is very much into paper, it took me a while to find good postcards. I do admit that I had high expectations as a good friend of mine has a Korean paper store in Toronto, which has some excellent postcards. Paired with the fact that Seoul is very much under the radar when it comes to being a tourist destination, it can be quite the hunt to find postcards in general. That said, my second visit to Seoul has been much more successful than my first. You know what they say about when it rains.
These postcards are from Cafe Gondry and depict Seoul's Bukchon Hanok Village, a neighbourhood of traditional Korean houses (hanok). These sweet houses have playful roofs that curve elegantly and frame views of sky-rises and chunky buildings, perfectly illustrating how the ancient and modern overlap in this city.