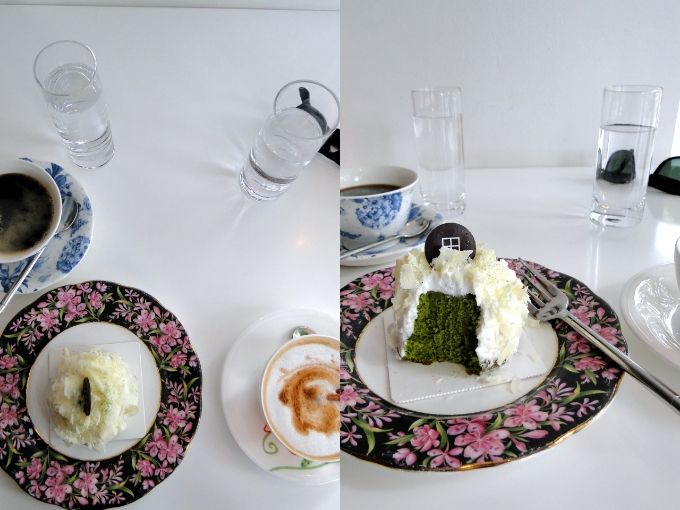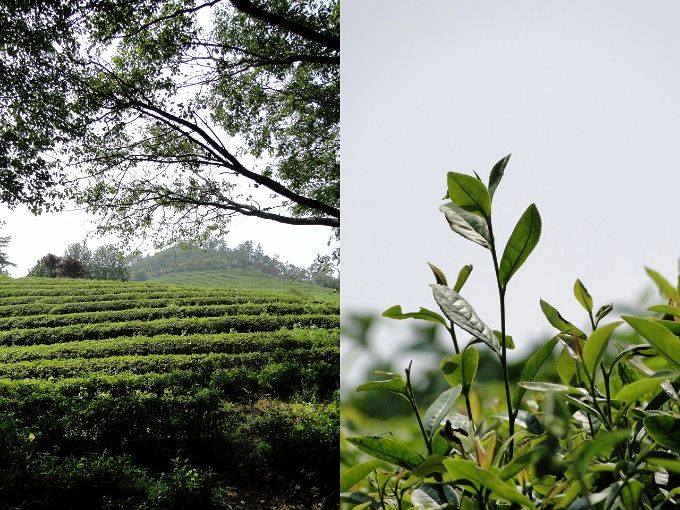 Today is the last day of Oktoberfest, or Wiesn as the folks around here call it. These three weekends and the weekdays between them bring out the best and the worst of Munich and of beer. Each year six million very excited people visit Oktoberfest in a city with a population of only 1.5 million. In other words, things around here have been crowded, messy, and heaps and heaps of fun. But as of tomorrow, things will be getting back to normal around town and my Dirndl will go back into my closet for at least a while.
With the distraction of the world's largest beer festival nearly over, I once again have time to think about things that one eats and not only drinks. So it is high time that I tell you about Korea. And in lots of detail because quite frankly the country fed me extremely well.
It has been nearly a month since I boarded my return flight in Seoul, but my memories of the food that I tried and the landscapes that I saw are still sharp and clear. Korea is far from a popular tourist destination, but because of a well-wired economy, a demand for English teachers, and an art scene that is becoming more and more international, it is a popular destination for business. And although I do have a handful of friends that have made Korea home for a spell, I didn't personally know anyone who went to Korea with only the objective of being a tourist. No work. No conference. No business of any sorts. My trip wasn't an exception. I was there to participate in a course, but because I had heard so many stories about this country from friends and friends of friends, I knew that I wanted to squeeze some time in for being a tourist as well. And a tourist who was very busy with her camera, and deciding where to eat next.
Korea in general and Seoul in particular are often described as being a dynamic contrast between ancient and modern. I can't think of a story that better exemplifies this than when I visited a temple outside of Gwangju. The temple wasn't quite old enough to be called ancient, but its several hundred year history qualified it to be called old. A young monk led a tour. He spoke of his turn to spirituality in his 20s and his studies at the temple. He spoke of Buddha and mediation and the purity of the vegetarian food that we had just eaten for lunch. At the end of tour, he gave us his email address. "I love Google," he said as our group jotted it down and chuckled. He then pulled out his phone: a new Samsung Galaxy, which made my phone look exactly what it is: ancient.
The contrasts I encountered didn't end with technology or architecture or lifestyle. Ordering food was always completely different. A few times I was given a menu that was only in Korean with pictures. That always yielded a fun game of Point and Try Your Luck. This method yielded wonderful meals and ones that were certainly less wonderful. Another time I was given a menu that was only in Korean with no pictures. The method I employed there was Try Your Luck minus the point. I replaced the Point with Smile Sweetly and Motion With Your Eyes that You"ll Eat Whatever They Bring. Once again, this yielded both wonderful and not so wonderful results. And then other times, I would ask a question and then receive an answer in English more perfect than mine.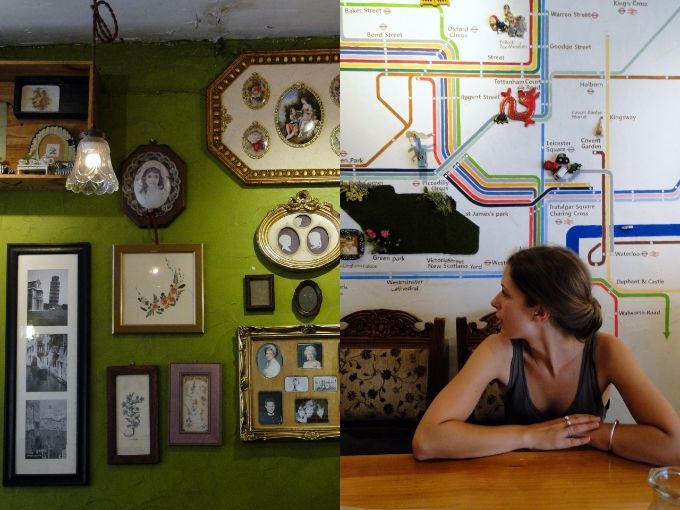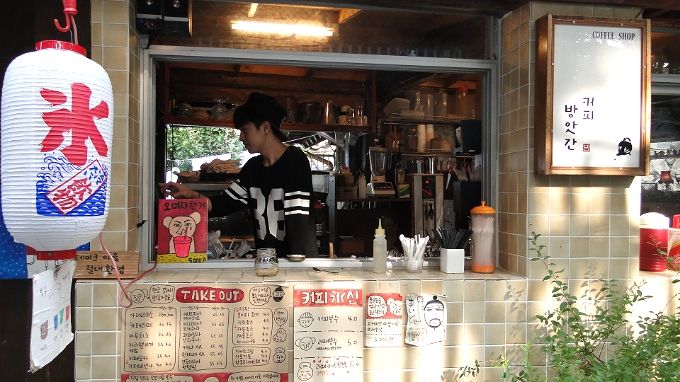 Ordering was always an adventure, but a very good one no matter the results of the meal. Sometimes it involved language and other times only hand gestures, but either way it was humbling and always a surprise. It was refreshing to not be able to take a common language for granted. And it was inspiring to see how much it is possible to communicate without language. Curiosity, a smile and some hand gestures can bring one pretty far. That and letting go. When I'm at home there are certain foods that I don't eat, but when I'm on the road I make this an option as opposed to a rule.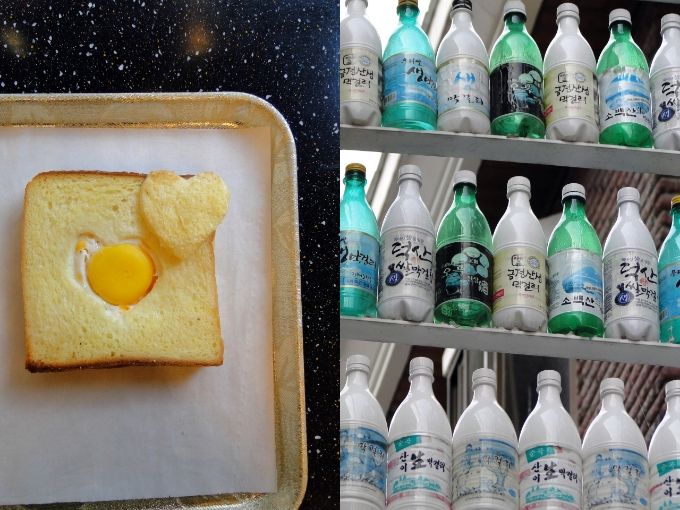 My better half prepared for our trip by learning the Korean alphabet. With only sixteen letters, he was able to teach it to himself the first few days we were in Seoul just by comparing signs in English and in Korean in the metro. In comparion, I'm much lazier. Instead, I prepared by asking friends for their best tips and for reading as much as I could (without making myself crazy starving) about Korean food.
Michelle lives in Jeju, takes beautiful pictures and has an excellent guide for Seoul. I did really try to eat my way through the city based on her recommendations. Although I did not cross everything off the list, I came pretty close. Hongdae was by far my favourite neighbourhood, so much that I kept having fantasies of calling it home one day. It is jammed with cute cafes, great restaurants, quirky bars, vintage shops, and stores that take stationary very seriously. Next to the art university, it feels like a dream come true for every young creative person alive. Yes, it is a place that I would like to call home.
My favourites from Michelle's list include the grapefruit and peach ice pops at Molly's Pops, the roasted salmon onigiri at Kamome, the grapefruit makgeolli at Mui Mui, l'
éclair caramel beurre sal
é
at Publique Bakery, the giant salads and sweet stationary at Spring come, rain fall, and the homemade ginger ale and postcards at Millimeter Milligram. Last but not least, I'm crazy about the ice cream at Fell + Cole. My first taste was roasted banana. Brilliant. And then I had green tea and whiskey ice cream with chunks of plum. Also brilliant. And then honey and lavender. If I were to ever live in Seoul, I'd make sure to find an apartment close to one of Fell + Cole's two locations.
Katie's guide over at Design Sponge also has lots of gems, but if you do use it make sure to google everything first as some of her recommendations have sadly closed. But what is still open is generally excellent. The green tea cake at Kukje Gallery tastes even better than it looks. Art Space Pool is the type of art centre that should exist in every city. Their staff are energetic, passionate and focused on nurturing community and their exhibitions show this. I feel the same way about Artsonje Centre, which has a pretty dangerous book store to boot. Small print publishing is alive and well in Seoul and my suitcase was all the heavier because of it. Selected Bookshop Your Mind is also an excellent place to stock up on all things printed.
I also got lovely tips from my friends Kate and Cat, both who have lived in Korea and who are excellent cooks, curious eaters, and beautiful friends. Who needs the local alphabet when you have lists and lists with tips like these? Okay, I probably could have done with both, but the lists got me pretty far.
I'm drinking green tea with brown rice as I type and it calms all of these memories of new flavours. Korea loves green tea and I think I've now had it in every form. I hiked through green tea fields in Boseong, I drank it hot as traditional tea and cold in lattes, I ate it as cake and noodles and ice cream. I even bathed in it.
It is kind of overwhelming to remember all that I ate, as if all of the tastes come rushing into my mouth at once. If these pictures haven't already made it obvious, Seoul is very much a foodie city, but food culture doesn't stop there. It takes coffee very seriously and probably has more cute cafes than all of Germany (and there are definitely a lot here). It has sleek bbq restaurants, spicy street food, and everything in between. But beyond Seoul, Korea itself is a country obsessed with food, which made me feel right at home.
However, Seoul did not have salted ice cream. It does have Fell + Cole, but the two are, like the Germans say, two different pairs of shoes. The very south of the country is its agricultural core. Off of the western coast, there is an island with a sea salt farm: Jeungdo.
I can now say that harvesting sea salt in the mid-afternoon sun in 35C is very hard work. I can also say that it is very much worth it for the salted ice cream that you eat afterwards. The ice cream is made with more salt that usual and it is dreamy. As we all know, salt brings out the flavour in everything and the staff at Jeungdo Salt Farm have cracked the code when it comes to the ratio of salt and sugar in their ice cream. Each ice cream is then served with a salted flavour topping. Options include chocolate, tangerine (perhaps my favourite), pumpkin, coconut, green tea, blackberry, and pomegranate. Like I said: dreamy. And once again that ice cream tasted even better than it looks (and that is saying a lot considering just how fine it is).
Street food in Seoul is both spicy and sweet. At the same stall, you can find a cup full of fresh cherries next to hot dogs. At the next stall, there is a man selling dried octopus and then at the next one there is a woman frying up hoddeok. I first tried these sweet pancakes that are stuffed with a brown sugar filling in Insadong and they were hot and sweet and greasy and totally indulgent. A week later I was in Busan and the one hoddeok stand at the market had a half an hour long line. One bite and it was no wonder why.
And to end with all things that are sweet and delicious, let's talk about patbingsu. Some Korean foods I was already quite familiar with. When I lived in Gothenburg, I started making Korean food at home because I couldn't find it out in the city, but my knowledge of this cuisine was still rather basic. For example, patbinsgu was completely new to me. In its most basic form it is ice shavings. In its most elaborate it can include anything from green tea ice cream to beans, from dried jujube to toasted nuts, from fresh fruit to a spicy fruit syrup, and from pieces of rice cakes to condensed milk. It is the best way I know to cool off in 35C weather.
Korea was certainly sweet.