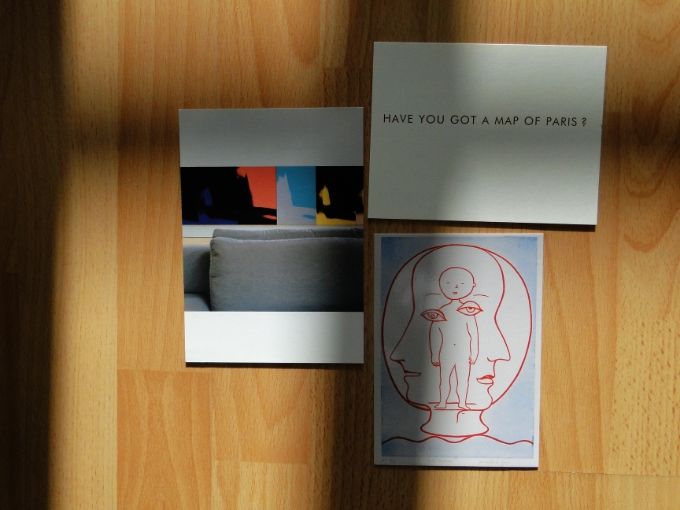 Sometimes eating is easier than talking and dancing comes more natural than thinking. Words are my go-to medium, but that doesn't mean that they are always there when I need them. Just because they are often effortless, doesn't mean that they don't require me to work. And to work hard.
This post isn't about Paris. I already told you about how the city treated me. Instead, it is about postcards. However, it isn't about how postcards represent a particular place. Instead, it is about their length. A postcard is shorter than a letter, but always long enough to make you feel thought of, remembered, loved.
So dear reader, I'll be back soon and I'll be back with lots of words. Those words will be about a breakfast that is worthy enough of Christmas day (but also good for every winter day). They will also be about Amsterdam. And there will probably be some words about the best hotel breakfasts I know. And I certainly hope that there will be some about Christmas cookies too.
But for now, let's toast to what is short and sweet (like weekend trips). May your December be cozy and bright.