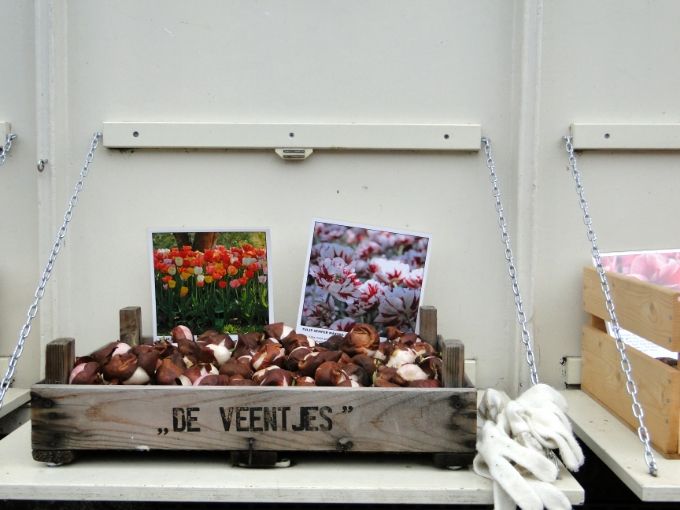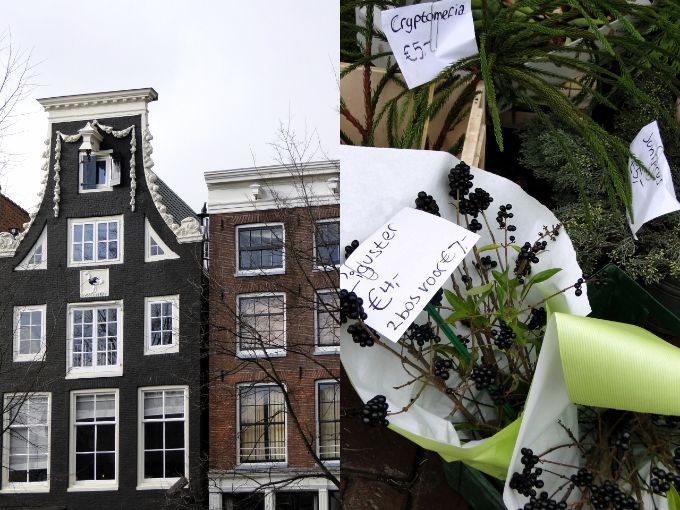 It is January alright. I am preserving lemons on a grey day and as my skin tingles from their juices and the coarse salt, I'm thinking of the places where you can pick lemons from trees instead of buying them from stores. But before we talk citrus and that week at the end of December that I spent in Marrakech, let's go back to early December. Let's first talk cheese and canals, tulips and chocolate cookies that are hard to forget. And because it is what I like best, let's also talk breakfast.
Amsterdam isn't a city that is usually described as a culinary destination.
Cheese might be an exception, but generally speaking it is much more often associated with things that you smoke rather than things that you eat.
However, the winning combination that is curiosity and hunger, at least in my book, means that I consider all cities to be culinary destinations and I certainly ate well in Amsterdam.
The Dutch seem to be practical eaters and dining times reflect this. Amsterdam has many hearty lunch places where you can fill up on bagels, sandwiches and salads to get through the rest of your day. Dinner is early enough so that once you've cleaned your plate, you usually still have the time and the energy to go for a few beers. But practicality certainly doesn't rule out pleasure.
Take for instance, Van Stapele Koekmakerij. On a very narrow street, this cookie shop sells only one type of cookie. At first this seems like over-specialization, but one bite into dark chocolate that hugs a soft creamy centre and you'll question if other types of cookies are even necessary.
Before I took a bite, I wasn't quite convinced. So we only bought enough to eat while strolling around the city. Boy, was that a mistake. I returned to the store later in the day to buy a whole box to bring back to Munich. "Closed," read the door. Big eyed, I watched the young woman working clean up and put away the rest of the cookies. With my biggest smile (which looks like a mix between charming and desperate) and most precise hand gestures, I begged for her to sell me some cookies. Like I said, the Dutch are practical. Closed means closed. Now I'll just have to plan another trip to Amsterdam.
People often talk about Belgian chocolate and now I think this discussion should include Dutch chocolate as well. In addition to those dreamy cookies at Van Stapele, we wandered past Vanroselen, a fine chocolate shop. Fine is certainly an accurate description. They have dried mango dipped in dark chocolate - a perfect afternoon pick-me-up - and creative chocolate truffles (which I did manage to pack in my suitcase) with flavours like earl grey.
Beyond chocolate, Amsterdam delivers. Indonesian food is a must and we tried Tempo Doeloe. The restaurant itself is quite refined and it serves rich dishes and flavours that certainly linger - small pancakes filled with shrimp mousse, tender beef in a macadamia nut sauce, prawns with lemon grass, rice turned a creamy yellow from coconut milk and tumeric. At the end of the meal, we were given a shot of cinnamon and cardamom schnapps. It is the type of thing where one taste provokes the question "why didn't I know about this and how come I haven't been drinking this for years?".
Another memorable dinner was at De Kas. Housed in a green house, this restaurant has no menu. You can ask your waiter what will be served that evening, or you can simply let yourself be surprised. Once you've cleared the basics like allergies and whether you eat meat or fish, you are at the mercy of the chef and I must admit that this is a position that I quite like.
No menu means no expectations. You can't claim that what is on your plate doesn't match the description on the menu. The power dynamics shift. The chef is in control and not the customer. You are being taken care of instead of catered to. But this isn't why there isn't a menu. The chef works without a menu so that he can make sure to serve what is best that day. Some ingredients are grown right there in the restaurant green house. Others are grown on the restaurant's farm outside of the city and the rest are sourced with great care.
All the food at De Kas was great but like that cinnamon and cardamom schnapps, there are two dishes that I want to mention in particular to make sure that they start showing up more often. The first is smoked (!) mashed potatoes. The second is tarragon and white chocolate (!) ice cream. Let's make this happen, folks.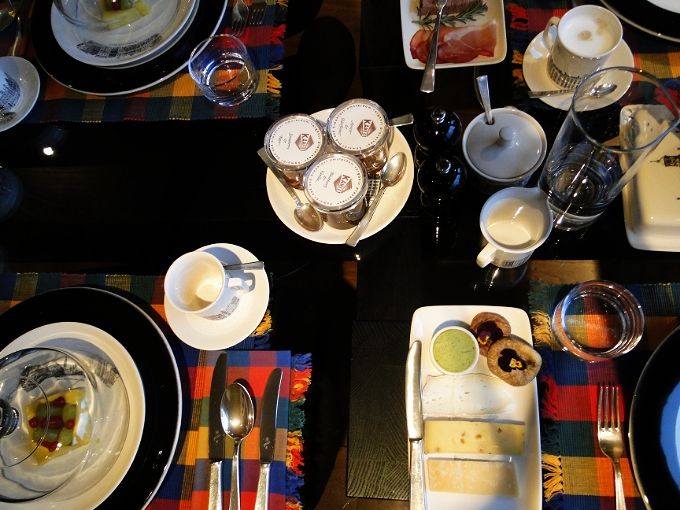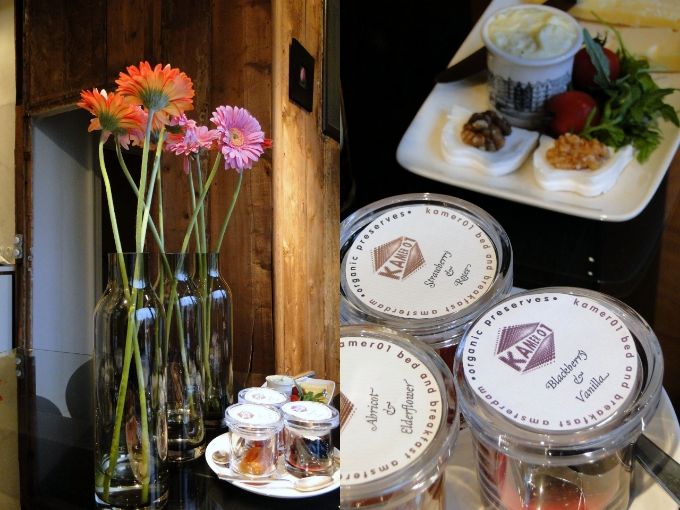 Smoked (!) mashed potatoes aside (I am pretty sure that you can't write that without an exclamation point), the most delicious part of my time in Amsterdam was breakfast.
Run by Peter, Wolter and their beagle Tommie, B&B Kamer 01 might have only three rooms but I am quite certain that it serves the best breakfast in Amsterdam. Breakfast here is a five course affair. It sounds serious, but I assure you that the only seriousness goes into sourcing the best ingredients and products in Amsterdam. The view of the canal, Peter's perfectly dry sense of humour and Wolter's warmth makes breakfast relaxed and cozy. Add Tommie the beagle to the mix and it is easy to forget that you want to get out into the city and see the sights. You kind of feel like you are in town visiting friends and that your only plan of the day is to eat breakfast. It is easy to linger, drink another cup of coffee and just enjoy.
My four day stay meant that I was lucky enough to have breakfast three times. The first course is always fruit. Arranged architecturally under a glass dome, it is waiting for you when you arrive for breakfast (just like strawberry tarts were waiting for me when I checked in). The second course, if you are in the mood, is yogurt with some granola that is made at a bakery on the other side of the canal. Or, you might just want to drink a cappuccino. Then there is the cheese course and then the meat/fish course. There are also flaky croissants, a bread basket and local jams with flavours such as apricot and elderflower, strawberry and rose. For special occasions or for extra perky eaters, then there is the pastry course.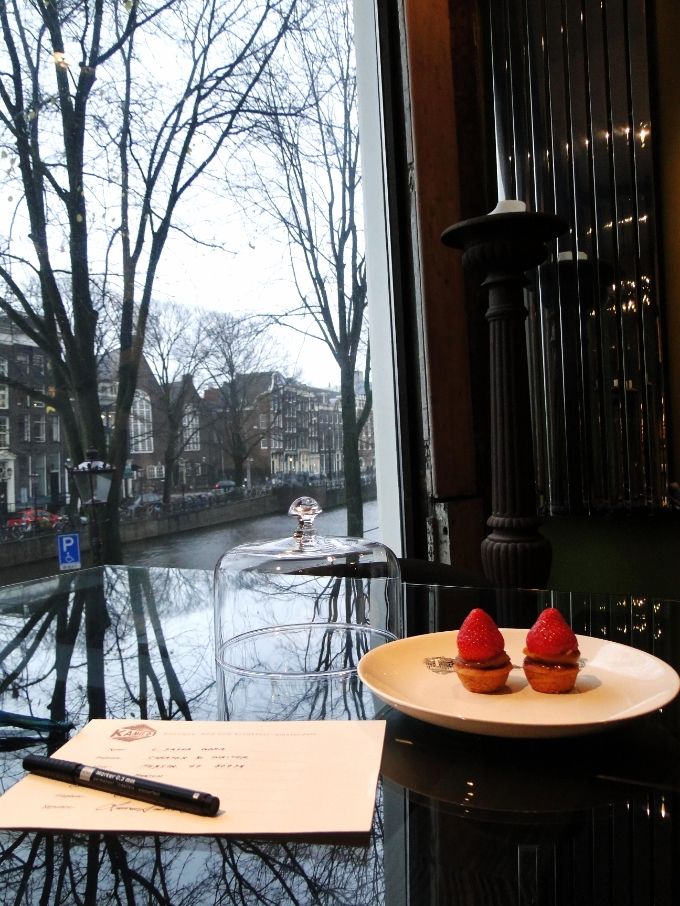 A plate of kiwi and blueberries, pomegranate yogurt with crunchy granola, cheese with cloves, raw milk cheese, chicken sausage, Italian salami, a pear and raisin tart with orange zest, smoked herring, mango and pomegranate, cheese with walnuts and fenugreek, raw beef sausage (traditionally Dutch) served with strong mustard, duck pate with port, a croissant with lemon and orange liquor jam and raspberry lavender jam, goat brie, fresh cheese with chunks of cucumber, dried figs
B&B Kamera 01 has certainly earned its place in my top three best hotel breakfast experiences. In no particular order, the other two that it shares this title with are the Taj Mahal Mumbai and the R
ö
sler Haus here in Bavaria. So beyond tulips and coffee shops, Amsterdam is now a city that I associate with creamy chocolate cookies and the best breakfast.