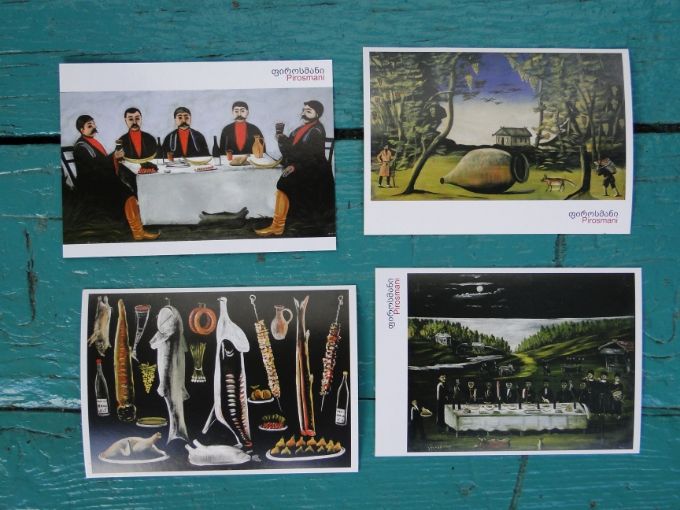 By the time I made it to the Georgian capital I had already eaten my weight in khachapuri, so it is a good thing that the city has long boulevards and steep hills. It is a city meant for walking and for taking breaks from all that walking by snacking on even more khachapuri and drinking a cold glass of amber wine.
Georgia is a small country with big neighbours, reason enough for Darra Goldstein to marvel in her book The Georgian Feast that is wondrous that the country possesses such a strong identity. More often than not, regional and national identities are best expressed by food - what a city or country eats, what it doesn't, when and how. The Georgian cuisine is very distinct. It has borrowed flavours from its neighbours, but has made them taste unmistakably Georgian.
No wonder Georgia's famed painter Niko Pirosmani featured it so heavily on his canvases - men with mustaches raising their wine glasses to a toast, the kvevri in which grapes are transformed into wine, a woman buying fruit at the market and skewers of grilled meat.