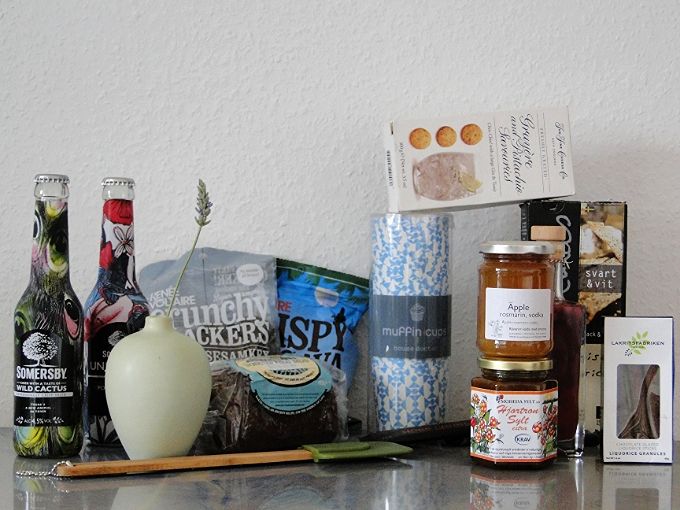 My great-grandmother was Icelandic, so perhaps my draw to all things from the North can be attributed to my genes. That or my taste buds, which generally prefer dark bread to white, fish to meat and cardamom to cinnamon.
Before July becomes August, I want to shortly go back to June. I spent its middle weeks in Sweden and Copenhagen, drinking pear cider, eating sill (pickled herring) and gathering Scandinavian treats that aren't available in Munich - wild cactus cider, pomegranate cider,
knäckebröd
,
cloudberry jam, chocolate-covered-licorice, apple jam with rosemary and vodka (!), and lingonberry vinegar.
Beyond Scandinavian grub, both Sweden and Copenhagen have good supplies of British foods that are also hard to come by in South Germany. Those Gruyere and Pistachio Savouries would be my loyal snack food if I could find them here. And although I'm not a fan of licorice, chocolate-covered-licorice is something entirely different, and something else to add to my dream list of afternoon snacks.