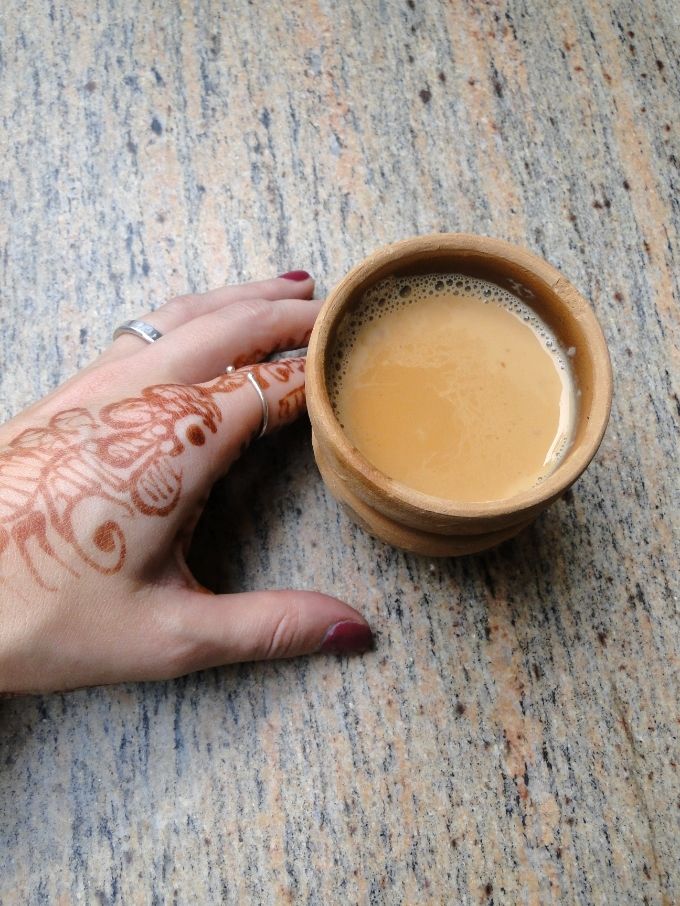 The henna on my left hand is fading. The patterns - intricate grids and swirling lines - are now just bursts of marbled orange, no longer legible as a design.
This fading means that a week ago I got back from India. It amazes me that one word - with a mere five letters - refers to so much space, so many cultures, so many people.
India is complex, chaotic and challenging, and that's why I hope to be able to keep returning again and again. Amongst all of its dust, traffic and honking, I always seem to manage to find a certain calm.
Maybe it just takes lots of noise for me to find quiet?
Maybe it is because it forces me to let go. I like to be organized, prepared and neat. I try to be on time and to know exactly when I need to leave my apartment to catch the bus. But India forces me to let go of that. It forces me to relax and to be okay with being late for a meeting, or unsure of how to get from point A to point B.
It never makes me feel like I'm too rushed to stop for a fresh coconut water or cup of chai on the side of the street.
Being stuck in Delhi's traffic jams gives me time to think and reflect.
It used to be my aim to share a recipe, or at least some words and images, every week, but now I'm aiming for a slower pace.
I continue to value having this space to just write, to write about food and travel, to tell stories and ask questions, and anything else that strikes me, really. To write without word counts or deadlines or checklists. To just write.
If you haven't read it already, Heidi has churned out some thoughtful words about maintaining a long-term blog. She brings up a lot of important points, as does Tim in "You're Boring." The former is about the potential of blogs, an ode to the creative space that they provide. The latter is a call to critically think about the stories we decide to tell in those spaces and how this relates to the main narratives in the food world at large.
As the food industry has grown, so has the uniformity in which we talk about food. But it shouldn't be like that! Food writing should tell as many different stories as possible. After all, food is the most democratic medium we have. Everyone has to eat. Yet, we hear so many stories about the same kind of eaters, the same kind of food.
When I travel, I find that strangers always want to talk to me if I ask a question about food. To be curious about food is to be curious about culture and people. It demonstrates interest and respect
No matter where I am, food is always my entry-point. It always opens doors for me and starts conversations.
This is why I love writing for MUNCHIES. Leave it to VICE to try to challenge the boring standards of food writing. MUNCHIES isn't just about food, it is about the stories around food.
Over at MUNCHIES, I just told a story about peanuts in Myanmar. One single legume brought up so many questions about agriculture (industrial and subsistence agriculture), the role women play in it, and how changes in food mean changes in society.
So although I plan to be posting here a bit less than I once did, I hope to be able to tell even brighter stories, share the thoughts and recipes I want to remember (and question why I don't want to remember others), and to keep developing my perspective on food.
Thank you so, so much for joining.