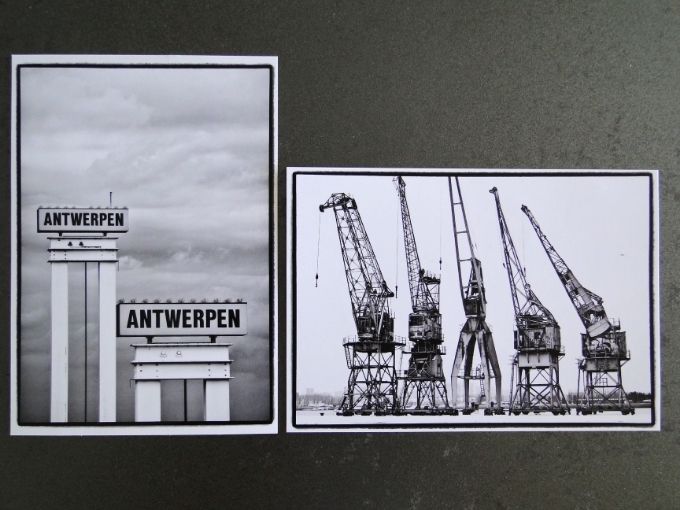 The rain we expected. The forecast had warned us before we arrived, but we didn't expect the bursts of sunshine, interrupted by wispy clouds.
Nor did we expect wanting to stay even longer. Antwerp is a city that one doesn't want to rush.
The city is both relaxed and refined, a nearly impossible combination. Antwerp is cool yet chic. It is understated yet elegant.
It is like that perfect black sweater that manages to be classic but not boring. It is mostly business as usual, but then one little detail, be it an exaggerated collar, cropped sleeves or an asymmetrical zipper, make it memorable.
Or maybe I should say a grey sweater? In Malin's book The Bread Exchange she describes how on her first visit to Belgium, Antwerp welcomed her with a grey sky. "It is a special shade of grey you find in Belgium," she writes. "Imagine the colour of the fur of a Weimaraner dog. I call it Flemish grey. This grey has brown, earthy undertones. Close to taupe, but cooler (186)."
Perhaps it is that certain shade of grey, and how it lights up in the sun, that makes the city so mesmerizing. That and its excellent beer bars (more to come on that soon).
In contrast to Antwerp's sophisticated shades of grey, the summer issue of Gather takes its cue from the colour wheel. The "Spectrum" issue itself is colour coded, organizing recipes by pigment and hue. Between recipes for technicolour dinners and desserts, I write about the eating designer Marije Vogelzang's and how she plays with both food and colour.